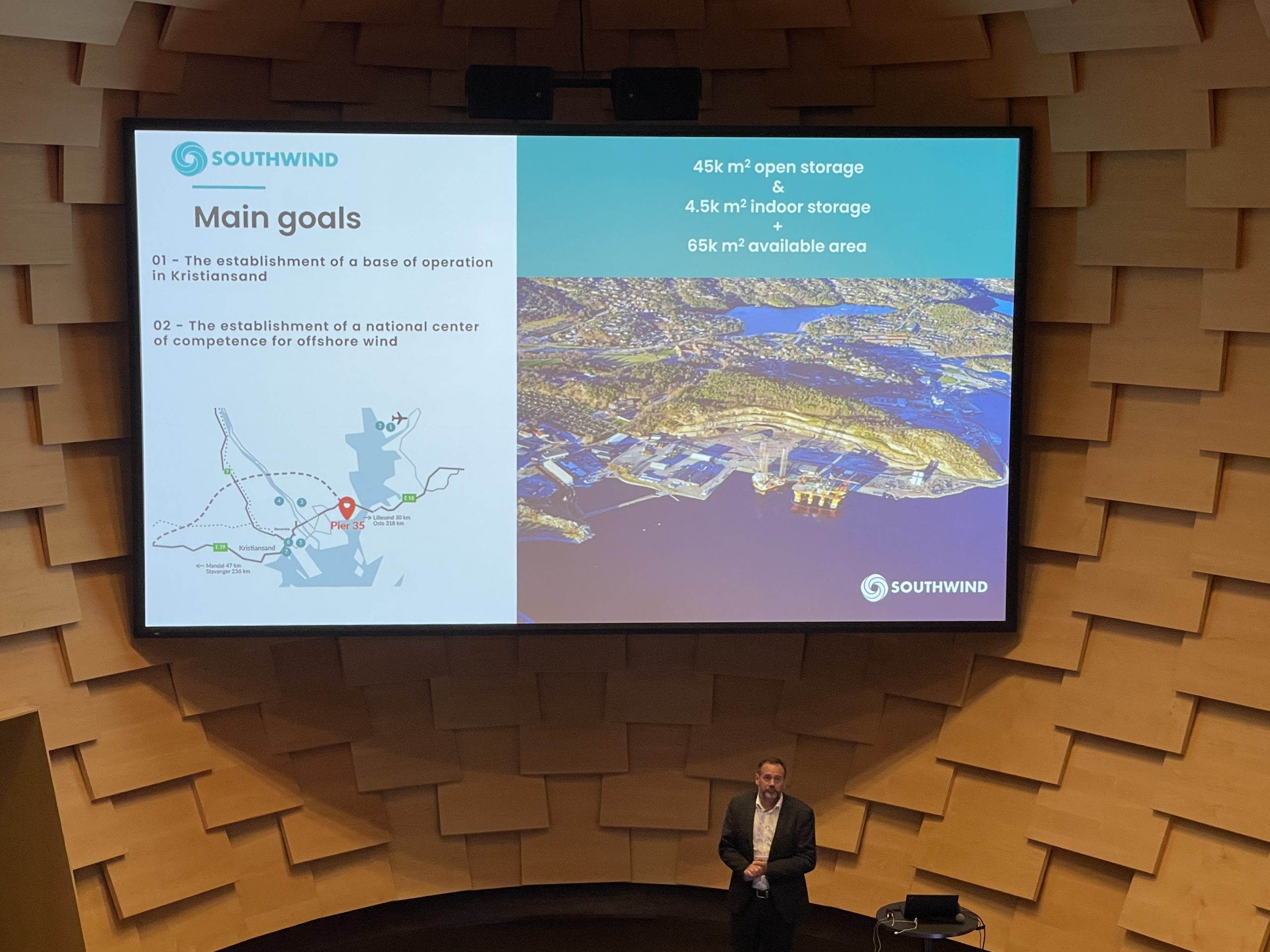 Southwind has attended several events the last few weeks
WindEurope:
Southwind attended WindEurope 2023 in Copenhagen last week, as part of the Norwegian delegation of 300 people, 80 of which represented Agder. We were delighted to help put Norway on the offshore wind map, showing off our highly competent local supply chain and ready-built infrastructure to the international wind energy industry.
Thank you NORWEP and GCE NODE for organizing the Norwegian Delegation.
Bærekraftsfestivalen:
Southwinds CEO, Jonas Kvåle, attended a panel-discussion at Bærekraftsfestivalen yesterday. The panel discussed how to promote regional cooperation between public and private interests, to achieve the wind energy ambitions in Norway, while maintaining sustainability and utilizing existing infrastructure towards a new industry.
We appreciate the invitation and thank you to the rest of the panel for a very interesting discussion!